Background
Following 5G's large-scale commercial use, the global information and communication industry started its explorations in 6G. As the "super infrastructure" of the future digital world, 6G will support the multi-dimensional perception and ubiquitous intelligent connection of people, machines, and objects with its superb performance in connection, computing, intelligence, and security, to empower the digital transformation of the whole society and facilitate the fulfillment of the vision of "Intelligent Connection of Everything and Digital Twin". At present, in the window period for the selection of 6G technologies, global communication technology powers, international organizations, and leading enterprises are actively deploying 6G research, in the hope of creating new opportunities for S&T reforms, sustainable social development, and comprehensive enhancement of human well-being.
Global 6G Conference is the most overarching international conference in the field of 6G. Its first session was held in Beijing in September 2020, and the second in March 2022. During the sessions, core members of the 15 teams of 6G special research projects under the National Key R&D Program of China of the Ministry of Science and Technology of the People's Republic of China and more than 10 national authoritative experts had in-depth exchanges around 6G Vision and Use Cases, 6G Network Architecture, New 6G Air Interface & High-performance Wireless Transmission Technology, 6G Coverage Expansion & NTN Enhancement, and 6G Network Security and Reliable Architecture. Also, the innovative ideas and latest achievements related to 6G technology R&D were showcased in an all-around way, continuously contributing to global S&T cooperation and collaborative innovation.
The Global 6G Conference 2023 will invite the world's top industry experts and will include technical reports, international bilateral conferences, round table forums, and other activities. Focusing on the four topics of 6G Use Cases & Standardization, 6G Network Architecture & Native Security, 6G Wireless Transmission & Spectrum Sharing, and Integrated Space-Air-Ground Network and On-demand Services, attendees will deeply explore 6G network reforms and technological innovation, cultivate globally consistent 6G concepts, enhance international cooperation in 6G, and accelerate the formation of global unified 6G standards and ecology.
Information:
Time: March 22-24, 2023 (Wednesday-Friday)
Venue: Holiday Inn Nanjing Qinhuai South (21 Mozhou East Road, Jiangning Development Zone)
Form: On-site conference + online interaction (ZOOM)
Scale: 300-500 people (live)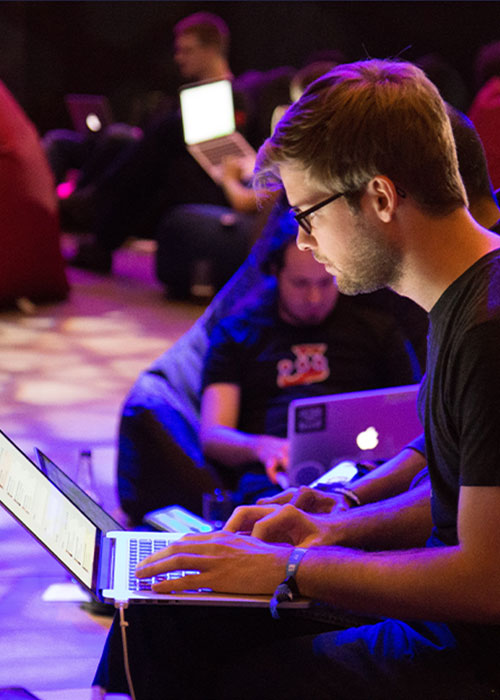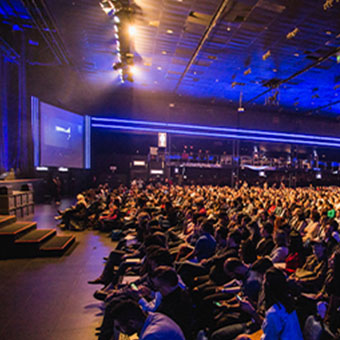 Organizational Structure
Guided by:
National 6G Technology R&D Promotion Working Group and General Experts Group
Supporting Organizations:
Ministry of Science and Technology (MOST), National Development and Reform Commission (NDRC), Ministry of Education (MOE), Ministry of Industry and Information Technology (MIIT), Chinese Academy of Sciences (CAS), National Natural Science Foundation of China (NSFC)
Hosting Organizations:

FuTURE FORUM, Purple Mountain Laboratories (PML)
Co-organizers:

ITU, IEEE Communication Society, China Institute of Communications, IMT-2030 (6G) Promotion Group, 6G Flagship Research Program, Future Communications R&D Programme, The 5th Generation Mobile Communications Promotion Forum (5GMF)
Steering Committee
Chairperson:
Wu Hequan, Academician of CAE, President of FuTURE Mobile Communication Forum
Members:
Wu Jiangxing, Academician of CAE, Director of China National Digital Switching System Engineering & Technological R&D Center (NDSC)
Liu Yunjie, Academician of CAE, Director and Chief Scientist of Purple Mountain Laboratories (PML)
Yu Quan, Academician of CAE
Yin Hao, Academician of CAS
Lu Jianhua, Academician of CAS, Professor at THU
Yu Shaohua, Academician of CAE, Deputy Director of Peng Cheng Laboratory
Mao Junfa, Academician of CAS, Professor at Shanghai Jiao Tong University (SJTU)
Zhang Ping, Academician of CAE, Professor at Beijing University of Posts and Telecommunications (BUPT)
Zhang Hongke, Academician of CAE, Professor at Beijing Jiaotong University
H. Vincent Poor, Professor at Princeton University, Member of the National Academy of Engineering (NAE)
Richard Gitlin, Member of NAE
Reinaldo Valenzuela, Nokia Bell Labs & Wireless Communications, Member of NAE
Lajos Hanzo, Professor at the University of Southampton, Member of the Royal Academy of Engineering (RAE)
Jiangzhou Wang, Professor at the University of Kent, Member of RAE
Gerhard P. Fettweis, Professor at Dresden University of Technology, Member of the German National Academy of Science and Engineering
Khaled Ben Letaief, Acting Provost at the Hong Kong University of Science and Technology (HKUST), Member of NAE
Co-chairmen
You Xiaohu, Professor at Southeast University, Deputy Director of Peng Cheng Laboratory, and Secretary-General of the FuTURE FORUM
Sherman Shen, Professor at the University of Waterloo, Foreign Academician of CAE, and President of IEEE ComSoc
Matti Latva-aho, Professor at the University of Oulu, General Leader of the 6G Flagship Research Program
Susumu Yoshida, President of Japan's Fifth Generation Mobile Communications Promotion Forum (5GMF)
Co-chairman of Program Committee
Niu Zhisheng, Professor at THU
Chih-Lin I, Chief Scientist of China Mobile Research Institute (CMRI), Chairman of the 5G/6G SIG Working Group of FuTURE FORUM, IEEE Fellow
Qi Bi, Chief Expert of China Telecom, Bell Labs Fellow, IEEE Fellow
Tony Quek, Professor at Singapore University of Technology and Design, Fellow of the Academy of Engineering Singapore